Wedding Cake Ideas
Unbelievably, people can get pretty creative with their cakes, wanting something unusual or unique for their wedding day.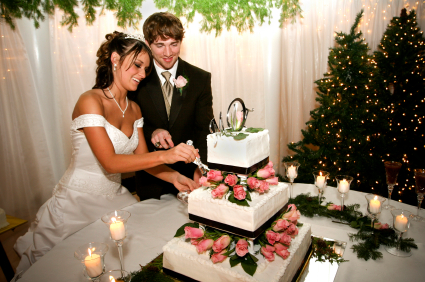 The cake is one of the details of your wedding that can often be left to one side; however, there are so many different ideas for your wedding cake design.
Most couples will make sure that pictures of their wedding will show the cutting of the wedding cake, this means that you will want your cake to look beautiful as it will feature in many of the photos your guests will take on your wedding day.
Choosing a Great Tasting Wedding Cake
The first thing that needs to be decided is the filling for your cake. Traditionally the filling is fruit cake as it is sturdy and can hold up many layers of cake.
However, most couples do not like fruit cake and will choose to have chocolate or vanilla sponge instead. As they are softer they can not hold up the pillared tiers. This problem can be solved in different ways :-
One way is to place the tiers directly on top of one another, but because of the type of sponge the cake can not hold up much more than two layers.
Another is to use a mix of chocolate and fruit fillings, some of your guests may actually like the fruit filling and will have a choice of cake.
A third idea is to use a wedding cake with a water fall style, this has single cakes running down different height tiers. By covering the tiers in blue fabric, it gives a waterfall effect.
Now that you have finalised your filling, the decoration of the cake needs to be explored. The most creative wedding cakes that are available today are from a website called 'cakes by sam'. See links below
If you look at the wedding cake gallery, you can of course buy these cakes but they can also give you some examples of wedding cakes and ideas of what you would like to do for your cake.
For a broader look at what is available you can order free wedding catalogs.
The design of the icing can make all the difference to your cake. You can get cakes that are in the shape of Tiffany boxes, icing flowers, animals and people. You can view galleries of exotic wedding cakes that can show you all that you can do with different shapes of icing.
Wedding Cake Toppers
Some couples have wedding toppers which have a depiction of the bride and groom. Again the range of figures that you can have is amazing, they can be plastic or icing, and show the couple with a range of positions and features.
You can also have themed cake toppers such as beach themed cake toppers complete with yellow icing for sand and blue icing for the sea. Instead of a normal topper you could instead get pictures of the bride and groom printed into the icing.
Flowers, fresh or fake on your wedding cake top can make you cake look gorgeous and can be a cheaper way to personalise it.
For a truly unusual wedding cake, try one with an inbuilt fountain. These cakes have their own water feature.
Some of the wedding cakes that you will find are very expensive. However, some companies will include their cakes as part of their bridal registry, and so can be part of one of your guest's gifts.
Sample Wedding Cakes
More wedding cake ideas to get your creative juices flowing. Just click on the following link to view a selection of Wedding Cakes by Sam. Wedding Cake Ideas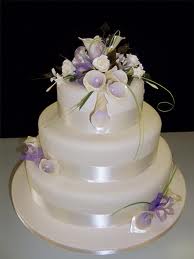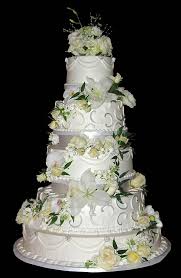 Celebrity Wedding Cake Designs
Check out these ultimate celebrity wedding cake designs
Thanks for visiting Special Moments,
I hope you found some great ideas for your wedding cake.