Unique Gift Ideas For Every Occasion
Buying gifts needn't be a headache!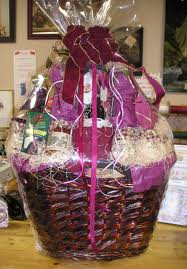 A few simple tips can help you save time, money and stress without making too big a dent in your wallet!
Use our gift ideas for some inspiration to get your creative juices flowing.
Whether you prefer to buy retail, or are creative enough to develop your own ideas for a homemade gift, you can impress the recipient with a personalized gift on any gift giving occasion.
DO:-
Plan ahead - write a gift list, plan what you want to buy, chat with friends to get ideas
Shop early for the best gifts
Keep to your budget (you have one, don't you?)
Personalize, especially if you're on a budget
DON'T:-
shop online for last minute gift ideas without knowing how much you want to spend
buy compulsively or when you're in a panic
Monogrammed Gifts
You can create cheap unique gift ideas by getting simple items monogrammed or personalized. For example, handkerchiefs, socks, teatowels, napkins or towels - even t-shirts and sweatshirts.
Gift Ideas for Mom and Dad
Does it give you a headache choosing something to wrap for your parents ?
Here's our ideas for winning presents:-
professional family portrait - getting the family together for a professional portrait which is then framed isn't cheap, but can create a lasting memory and treasure for Mum and Dad


short break or trip - how about treating your parents to a weekend away in a hotel, a trip to the theatre or to see a show, or perhaps a voucher for lunch at their favorite restaurant


gift certificates - create your own offering "a trip to the seaside", "an afternoon shopping" or "a round of golf with your son" These use your creative skills and you can create something that they will really appreciate.
Last Minute Gift Ideas
Running late and need a gift you can get quickly?
Here's our top three ideas:-
Magazine subscription - most of the time you can get between 25-35% off the regular price just by paying ahead. With six and twelve month subscriptions, these are quite affordable and last all year.


Framed photos - if you have a family photo or a funny picture, you can either order it online or pop into any store and get it printed in minutes. Pick up a cheap frame and Bob's your uncle - a wonderful creative gift.


Vouchers and Tokens - know where they love to shop ? Buying a token can enable them to go shopping and choose something they love.
Unique Gifts for Someone Who Has Everything
Here's a few unique gift ideas that are perfect for that person who has everything:-
name a star in the galaxy


build a well, buy a goat - these ethical gifts are increasingly trendy & popular


create a unique gift by personalizing something ordinary - their own brand of wine with personalised labels, monogrammed ties, bathrobes, golf accessories, just put their name on it and they'll love it


Charity auctions often offer special prizes which aren't available elsewhere - tours of private homes, unusual trips, special holidays - so, if you get invited to one, take your wallet


sponsor a child, a zoo animal, a guide dog puppy, a sheep, again, anything you can imagine, you can probably sponsor it somewhere on the web
Gift Basket Ideas
Gift baskets are a wonderful gift for every occasion. Choose a theme and a budget you want to stay under. You can be as creative as you like. Choose some practical gifts that the recipient will use right away and then add some novelty items to add fun and flare. Some themes to choose from could be SPA Gift Basket, Coffee Gift Basket, Wine Gift Basket, Gourmet Gift Basket the ideas are endless. Ready made gift baskets are available to purchase online, in a retail store or you can get creative and assemble your own homemade gift basket.
It really can be possible to find a gift that shows how much you care without
breaking the bank.
Here's a few more ideas for special people or occasions:-
Thanks for visiting Special Moments, I hope you found some great ideas for gifts!