60th Birthday Wishes!
Born in 1959?
If the answer to this is YES then 2019 will be the year you turn 60!! Make sure that this milestone birthday does not go unrecognized. If you would like to learn something new you could sign up for ballroom dancing or cooking classes. If you need relaxation in your life you could plan a day at the spa. Plan a fantastic holiday to somewhere on your wish list or invite friends and family to help you celebrate your sixtieth birthday with a party.
Plan an unforgettable 60th birthday party for your spouse, parent or a friend. Make it a suprise birthday party and invite childhood friends, family and aquaintances to help celebrate their sixtieth birthday.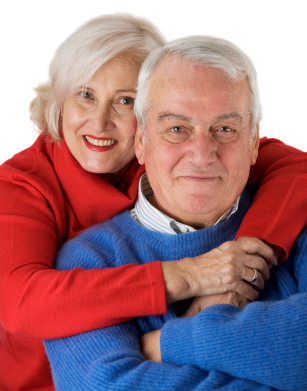 Big birthdays are really becoming something to celebrate, a good excuse for a family get together. Don't forget to send out the birthday invitations early so your guests can reserve this date for your special day.
Even if someone's sixtieth birthday coincides with retirement, it is still common for the family to have a party, separate from the one which may be arranged by the workplace.

At such a gathering, both family and friends gather as a tribute and to offer best wishes upon retiring.

Celebrate Your 60th Birthday with a Trip
Depending on your budget this could be a simple weekend stay at a Bed & Breakfast in Niagara Falls or a week long cruise visiting various destinations. Make sure you organize something specific to celebrate this milestone birthday. Is there a holiday destination that you have always wanted to visit? How about a weeks 'all inclusive' holiday in Bermuda?
You may feel you would prefer to take charge of your own 60th birthday celebrations rather than leaving it to somebody else to figure out! It's your birthday so make sure you do something that will please YOU!. Decide what you want to do for your 60th birthday and let others know. It may mean planning or hosting the occasion yourself, but do whatever it takes to make it happen.
Here are some 60th birthday ideas to get your creative juices flowing:-
Do something on your bucket list that you have always wanted to do.


Learn a new skill, like ballroom dancing, painting or photography.


Up your level of physical activity by joining a new exercise class like zumba or yoga, run a half marathon, or hike outdoors.


Have lunch with high school friends and celebrate your 60th birthdays together.


Rent a mustang convertible, pop in 60′s music, and head to the beach and hamburger stand to hang out.


Getaway with girlfriends for a day, a weekend or a week. You could go antiquing, to the beach, the big city, wine country, or someplace exotic depending on what suits your interests and budget.


Gather with your family. A day at your place? Rent a house somewhere fun for a week? Take a vacation together?


Invite your friends, new and old, to a luncheon. Ask each person to express in their own way (poetry, singing, prose, artwork, stories, etc) the positive aspects of reaching this age.


Throw yourself a birthday party. Make it whatever kind of party you'll most enjoy.


Have a grown-up girls' slumber party at someone's home or a hotel. Lavish yourselves with food, drinks, laughter, and conversation.


Do a girlfriends' spa day with pedicures, manicures, massages, and other pampering treatments.


Go on retreat. Give yourself time to connect with yourself.


Throw yourself a weekend-long birthday party with your dearest friends, some of whom haven't yet met but have heard about each other for years.


Gather with high school friends and celebrate your 60th birthdays together.


Get a fresh new look. Any or all of these could do it: a new haircut or hair color, a trip to a make-up artist, an appointment with an image consultant, or a visit with a free personal shopper for new clothes.


Have cake with friends and throw water balloons.


Host a Saturday potluck with close friends, 60′s music, and conversation.


Take a trip by yourself or with others to someplace you most want to go.
Whatever you choose to do to celebrate your 60th birthday, I hope you will create beautiful memories to carry with you through the years!
60th Birthday Gifts - Simple & Unusual Ideas
A gift for a sixtieth birthday deserves something special to mark this milestone.
An ideal 60th birthday gift might be to create a scrapbook of photos and memories from their life - what a lovely memento of such a special event.
Baby boomers reaching 60 like to reminisce about their childhood and growing up in the 50's and 60's. A great gift for someone turning 60 would be a gift basket of the types of candy that was popular back then or movies, music, or coins from the year they were born. You can give a copy of a newspaper from the actual date they were born or an old magazine or comic from their month and year of birth.
If a collection has been made at the workplace for someone who is retiring, it is not considered rude to ask the recipient for some suggestions for a present. This way, a golf afficionado can ask for a specific club or trolley, and a plant lover can ask for garden centre vouchers.
60th Birthday Party Decorations
These days it is easy to find special items with the big "60" on - such as plates, napkins, balloons, birthday banners etc - even special 60th birthday party favors.

At the party it is sometimes appropriate to make short speeches - you might wish to include a birthday joke or maybe use a poem to bring a sense of meaning to this birthday celebration.

Keep looking for more great 60th birthday party ideas ... and please feel free to write in with your suggestions for celebrating or stories of what you've found to be successful.
One of the most simple party ideas is to have a 50s theme - as this is when the birthday boy or girl is likely to have been growing up and may well have fond memories of this time.
Alternatively, they were probably a teenager in the 60s, so you could have a "swinging sixties" party, with people dressing up as their favorite screen idol or rock and roll singer from that decade.
If you're considering offering food, you'll either be catering yourself , hiring a caterer or venue. If the latter, do 'phone round to get an idea of prices and menu ideas before committing yourself. Get it all in writing or via email, so you have a record of what's been agreed, particularly if you are planning this some months in advance.
Here is a birthday poem you may like to use to celebrate the 60th birthday of a close friend or relative.
Here's to 60 More
Welcome to being 60!
You've reached a special point
Some will never make it to,
But you didn't disappoint.

You've conquered many an obstacle
You've achieved many a dream
You're greying at the temples
And your eyes still have a gleam

You're entering another phase,
It's one you'll love the most.
An amazing time of freedom!
So I'd like to make a toast...

To a man/woman that we all know
And who all of us adore,
Congratulations on your 60 years,
And here's to many more.
Favourite 60th Birthday Quotes, Sayings & One Liners
Here's our favourite amusing, funny and unusual 60th birthday quotes, one liners & jokes :-
Age is a high price to pay for maturity ~ Tom Stoppard
One starts to get young at the age of sixty and then it is too late ~ Pablo Picasso
It's sad to grow old, but nice to ripen ~ Brigitte Bardot
Growing old is inevitable. Growing up is optional ~ Anon
Be kind to your kids, they'll be choosing your nursing home ~ Anon
Once over the hill, you pick up speed ~ Anon
Age is strictly a case of mind over matter. If you don't mind, it doesn't matter ~ Jack Benny
Getting old has its advantages. I can no longer read the bathroom scale ~ Brad Schreiber
I get up each morning and dust off my wits,
then pick up the paper and read the "o-bits."
If my name isn't there, then I know I'm not dead.
I eat a good breakfast and go back to bed. ~ Anon
and, finally,
May you live all the days of your life ~ Jonathan Swift
Hope these give you a few ideas for putting a smile on everyone's face - together you will be laughing at what age has done to you all!
60th Birthday Party Resources
1950s party ideas - including games & costumes

Birthday Gift Ideas for Guys - tips for choosing unusual gifts for the guy who has everything !