Sweet 16!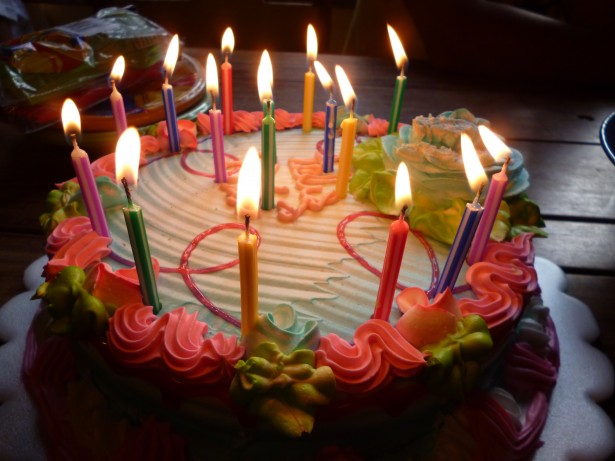 So, just how do sixteen year olds want to celebrate their birthday?
Is it totally cringe-worthy for parents to be involved? Or do they just want to be with their friends?
It simply depends on the teen in question. Some of them may still want some suggestions and if they do, then here are a few to make life that little bit easier.
No one is too old or too cool for a cake and there are some great ones available that would be a great idea for a girls 16th birthday cake; shaped in the style of a shoe or a handbag, combining fashion essentials with delicious delights.
16th Birthday Party Themes
'My super sweet sixteen' is an American show that shows the extremes that some families go to in order to ensure that an amazing 16th birthday party is had.
Either you or a friend is liklely to have heard about the programme and how it follows the story of privileged children organising the party of their life.
Inevitably, the themes they decide on are always extremely expensive, over the top and totally extreme but a successful party doesn't have to mean spending huge amounts of money.
Here are a few sweet 16 party ideas that are a little more feasible & equally fun:-
Pyjama parties,
Grease themes,
Lauren vs Heidi (The Hills rivals),
High School musical,
Hollywood nights (film night but the guests have to dress up as film stars),
Balls (girls get to wear Cinderella dresses!) and
for the more adventurous paint-balling, laser quest or adventure weekends!
Or create your own unique themed ideas for a great celebration!
Sweet Sixteen Party Games
While the birthday boy or girl may have plenty of party games up their sleeves you can never go wrong with pass the parcel, no matter what age you are…the older they get though, the presents have to be slightly more exciting than a colouring book!
How about spin the bottle – slightly scary when you think what can happen in this game but if you're around to keep it in order then it's always entertaining.
Everybody is different and has varying ideas on what is hot and what is not!
Decoration is one of those things! It's best to let the birthday person decide what they want but colour themes are always a good idea and make a room look really professional! Or if you decide to go for a fancy dress party theme, decorate the room so that it looks like a scene in keeping with your theme!
Sixteen year olds eat a lot of food, that goes without saying. Remember to check whether your guests have any special dietary requirements before making the final decision on what you are going to serve.
Finger food is usually good but doesn't have to be childish like some teens may think. Smoked salmon and Philadelphia rolls, mini pizzas, mini gateaux's are all sophisticated nibbles but require little preparation.
16th Birthday Gift Ideas
16th Birthday Gift Ideas For Boys:-
Boys remain the same, their age may be different but they still want similar gifts as they did a year ago.
Computer games, latest films, cinema vouchers, skiing/snowboarding lessons or money is always a winner!
For many guys turning 16 it is all about cars. Any car related gift will be appreciated. Driving lessons, new car accessory, or a gas gift card.
Buying clothes may be slightly risky, so vouchers for a store they like is always the safest option and are likely to be appreciated much more than a knitted jumper that their Grandma chose for them!
16th Birthday Gift Ideas For Girls:-
Girls are arguably slightly easier to buy for.
Jewellery is an option for such a special birthday and something you can hope they'll keep for a long time. Handbags and accessories and always very welcome it is safe to say.
Music is generally very popular with 16 year olds so you might want to consider purchasing concert tickets or music download gift cards.
Designer perfume if you know what she likes or a make up kit.
Depending on your budget, uggs seem to remain the 'must have' winter boots and have stayed in fashion for many seasons now. Genuine ugg boots are rather expensive but there are many equivalents available that make ideal gifts and they are available in black, chestnut, sand, grey so you can pick the perfect ones for the sixteen-year old you have in mind!
Party on Down!
Basically, as long as there is music, food, friends and family then the party you organise should be a huge success.
Make sure you have all your supplies and goodies ready before the event and it should run smoothly ensuring a memorable sweet sixteenth!