Best Christmas Party Ideas
Christmas is the ultimate time for a party!
Whether you are hosting a Christmas party for friends, family, co-workers or neighbours, it is the ultimate time to show off your hosting skills!
Christmas parties are a cinch because they have an inherent theme to them – the holidays.
But, if you're feeling adventurous, why not add a twist on the traditional theme?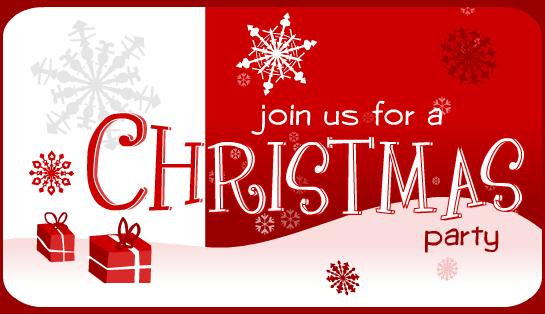 A Christmas Masquerade Party
Hosting a mysterious holiday masquerade party is a fantastic way to add an element of mystique to your evening! Invite guests well in advance and include "semi formal masquerade" on your invitations. Let them know about local shops that sell masks, or point them in the right direction with a few website suggestions. It is a good idea to have a bowl of simple masks by the door in case anyone shows up sans-mask. Helium balloons, mistletoe, and dark lighting will add to your evening!
A Christmas Fancy Dress Party
Love Halloween? Throw a costume party to get everyone really in the spirit! Just like if you're throwing a masquerade, you'll want to let guests know well before the party so they can get their costumes together. If you're hosting, consider dressing up as Santa and Mrs. Claus! Have your camera ready to take lots of photos as you greet everyone from the three wise men to Frosty the Snowman! Careful- people tend to have more fun when they are in costume!
A Family Christmas Party
Christmas parties aren't limited to adults-only soirées! Why not host a family-friendly neighbourhood event? Choose a Saturday or Sunday afternoon in the weeks leading up to Christmas, and plan a fun outdoor activity that everyone can do together, such as tobogganing. Once everyone has come in from the cold, serve hot chocolate, coffee, and cake. If someone in your group knows how to play piano, bring back childhood memories – and make new ones – by singing some holiday carols.
Christmas Party in Jamaica!
Wishing for warmer weather? Throwing a Caribbean themed holiday party will put your guests in the mood to party! Tell people to come clad in their favourite bikini tops and Hawaiian print shirts, and greet your guests at the door with a dab of zinc for their noses and a lei around their necks! For this theme, it's all about the music – create a playlist of reggae themed Christmas music and make sure there is room to dance! Serve coronas with a twist of lime and Caribbean cocktails.
Retro Cocktail Night Christmas Party
Host a swingin' 50s style cocktail party to get your friends into the classic Christmas spirit. The key here is to serve lots of traditional appetizers, such as devilled eggs with the yolks dyed red and green, and a pineapple adorned ham. With lots of big band music and traditional cocktail dresses, you'll be the swankiest joint in town!
Merry Whatever Party!
If your circle of guests includes people from different religious and cultural backgrounds, consider hosting a "Merry Whatever" party! Combine elements of Kwanza, Christmas, Hanukah, and cultural elements from all over the world to create a worldwide cultural experience! Include a trivia game to get guests in the spirit. Play lots of music from all over the world and serve cultural dishes – you can even ask guests to bring something from their own background!
No Theme Can Be a Good Theme Party!
If you're not into hosting a themed event, just throw a good ol' fashioned kitchen party! Have guests bring appetizers, gather around the Christmas tree, and bask in the glow of the season. Adding a few games always adds to the evening. Have everyone bring a gift (setting a price limit is a good idea) to put under the tree; then be sure they take one home, too! Or, stick the name of a Christmas character on everyone's back when they arrive – they need to figure out who they are by asking questions to the other guests. This is a great way to get guests mingling.
Hosting a Christmas party is the ultimate gift to your loved ones. Give yourself lots of time to prepare in the days leading up to your event, and don't be afraid to ask friends to pitch in! When will you need the most help? Probably the day after – "A friend will ask if she can help before the party – a best friend will be there cleaning up after the party!"
Games to play with Christmas Gifts
If you're having a family get together during the holiday season, after Christmas Day, then playing the "unwanted present game" can be a fun time as well as recycling gifts successfully.
Everyone brings a wrapped present, one that they received but don't really want. Numbers are put in a hat, from one through to the number of people in the room, and everyone draws a number.
Starting with number one, a present is chosen and opened. If the person likes the gift, they keep it and the next person choose their gift.
If, however, they would like a gift that's already been opened by someone in the room, they can take that present and then that person gets to open a new gift.
This game can really be a riot - with no-one secure in keeping their treasure until all the parcels are opened!
Christmas Party Resources:
More office party ideas -