Planning A Baby Shower
A baby shower is a good excuse for family and friends to get together to celebrate the imminent arrival of a new baby.
Baby showers were previously considered an all female event but there has been a recent shift to include men at these gatherings.
The arrival of a new baby is a milestone event for expectant mothers and an opportunity for family and friends to shower the parents with gifts for the new baby. Parenthood is expensive and it is helpful to receive some of the more expensive items as gifts at a baby shower.
Here you will find everything you need to help you plan the perfect baby shower including ideas for baby shower games, venue suggestions, baby shower themes, food suggestions and what to include on the baby shower invitations.
Baby Shower Planning Checklist
Start planning the baby shower 9-10 weeks in advance
:
Determine who hosts the baby shower
Set a budget for the baby shower
Decide on a location for the baby shower
Pick a date for the baby shower
Make a guest list for the baby shower
Six weeks before
:
Choose a theme for the baby shower
Send out invitations for the baby shower
Purchase decorations and tableware for the baby shower
Plan the menu for the baby shower
Four weeks before
:
Recruit some help for the baby shower
Order the cake for the baby shower
Prepare thank you notes for the baby shower
Plan some games/entertainment for the baby shower
A week before
:
Finalize guest list
Assemble goody bags for the baby shower
Assign a photographer for the baby shower
Shop or cook for the baby shower if not catered
3 days before
:
Complete grocery shopping for the baby shower
The day before
:
Clean baby shower location
Arrange party space for the baby shower
On day of baby shower
:
Pick up cake for the baby shower
Designate someone to assist 'mom to be' during the baby shower
Here are some easy and elegant baby shower ideas that will help you plan a great event and ease your planning headache.
Who should arrange the baby shower?
Generally it is left to a best friend to arrange a baby shower for the Mom to Be. This may be a friends only event or may include family members. These days, however, employees may also want to organize something for an expectant coworker with the employer contributing the money and location for the baby shower.
Who should host the baby shower?
One of the expectant mom's best friends, as long as she is local and is happy to hold it in her home.
When and where to throw the baby shower?
You can have the shower just about anywhere - someone's home, or you could use a local hall or church building.
Showers are usually held about a month or two months before the baby is due. This gives the mom-to-be plenty of time to ensure that she has everything ready for the baby's arrival and helps to ensure that the baby is unlikely to arrive in the midst of the new mom's baby shower !
For couples that are adopting, it can be a lovely idea to throw an adoption shower to welcome the adopted children and to make the new mommy feel extra special.
Baby Shower Ideas
When someone you are close to is having a baby, it is time to celebrate with a shower!
Showers are more than a fun ladies' get together – it's often a time for the mother-to-be to obtain some of the necessities she will need for Baby.
Be sure to talk to your pregnant friend before you go ahead and plan the shower – she might have some strong ideas about what she wants and what she doesn't want! If you're the lucky friend who has volunteered (or been asked!) to coordinate the shower, have fun planning with these ideas!
Baby Shower Theme Ideas
Adding a special theme to your baby shower will make it a day to remember. If you know if the baby is a boy or a girl, this makes it even easier! Or, maybe you know the mother is decorating the nursery in a particular way, such as stripes or Winnie the Pooh.
Go with this theme, and all the gifts will match! Add the theme in other areas as well, such as on the invitations, the cake, and the decorations.
If you're not sure if it's a boy or a girl, choose a gender neutral theme such as "All White." A music theme is also a great option! Give baby CDs as gifts, and serve cupcakes with musical notes as decorations!
Baby Shower Decorations
It can really help if you know if the baby is a boy or a girl at this stage of planning. Also, if you know the decor of the nursery, you may be able to choose a theme to link in.
It's easy to have a simple theme without too much expense - a few patterned or colored balloons, adding toning tableware & decorations, napkins, plates and flowers - just link in the colors with a few themed items and you'll be surprised how well it all pulls together.
Popular Baby Shower Themes:
diapers
tweety bird
pink for a girl
nautical
baby ducks
baseball
blue for a boy
ladybugs
angel
winnie-the-pooh
disney
care bears
safari
clothes line
twins
goodnight moon
alphabet
noah's ark
nursery rhymes
stork delivery
parisien bebe
the very hungry caterpillar
modern, chic mama
fairy tale dreams
born to be wild
celebrity baby
sunny days
rock-a-bye-baby
whooo loves ya, baby
I want candy
It's a good idea to try and buy as much as you can at one time - matching the invitations and thank you cards , and adding toning decorations and accessories.
Baby Shower Invitations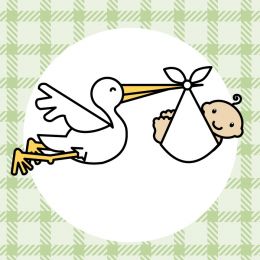 Checking the mail can be awfully dull when all you receive are bills, bills, and more bills! Give your guests a little sneak preview by sending out real invitations through the post!
Make sure you have all the information right, and include a map if necessary. Dress up your envelopes by decorating them with stickers that match your theme. If you don't have access to everyone's snail mail address, an email invite will do the trick in a pinch.
You may have a good idea of who you want to invite as guests, it may be as well to check with the mom-to-be to ensure that you haven't missed off anyone important from your list .
Using a social networking site can really help - set the event up on sites such as Facebook or Friends Reunited, as this can help you link in with, locate and invite the moms friends.
Do invite women of all ages - either those who already have children, but also any young women in the community that you think might enjoy an evening of games and fun.
Food for the Baby Shower
Be sure to serve food that your pregnant pal can enjoy too! Yes – this means no sushi, no soft cheese, and no champagne!
Consider implementing a theme to your food choice, such as a chocolate party, or a fancy coffee bar. Cupcakes are always a popular choice for baby showers. Cakes that feature a photograph are also a fun addition to any shower.
Baby Shower Gift Ideas
Instead of everyone bringing a little something, you might want to consider pitching in to purchase one large gift, such as a stroller or a diaper service.
Check if the new mother has registered anywhere for baby gifts as this is becoming an increasingly popular practice. Or, think of a theme for the gifts, so everything will match!
You might also choose to reflect the mother's personality in your theme, such as giving only eco-friendly gifts. If its baby #2, or if Mom already has everything she needs, consider chipping in to send her to a spa treatment – many spas offer "Pampered Pregnancy" packages.
If budgets are tight, consider giving homemade coupons as gifts – there's nothing more valuable to a new mom than having someone else cook dinner or clean the house!
Newborn Baby Shower Gift Ideas
Since the idea of this event is to literally shower the new mom with presents - this is an area not to leave until the last minute, if possible.
One way of making it easy for everyone to bring small or simple gifts but not be embarrassed , is to make the giving of gifts anonymous. Have a basket where people can place their gifts as they arrive, and then enjoy the mother to be opening them with delight.
If it's a second time mum, perhaps buying gifts for the mother herself may be more appropriate - some beauty treats, candles to relax in the bath, a few soaps, some small gifts that she will enjoy.
If you know whether it's a boy or a girl, buying something in the right color, purchasing small items such as a bib, bootees or a babygro are a lovely gesture, without you needing to know the taste of the mom in question.
Baby Shower Game Ideas
There are so many fun games to play at baby showers! Have fun playing 'Pin the Baby on the Mommy," an adjusted version of Pin the Tail on the Donkey! Guess the size of Mommy's belly. Or, have everyone bring a baby picture of themselves and play "Guess the baby." For something really memorable, give everyone a piece of paper where they can write some words of advice to the new mother!
Some games centre around advice giving for the new mom - writing suggestions on teddy bear or baby shaped coloured paper, which can then be made into a keepsake scrapbook can be something for a mother to treasure and dig out at appropriate moments!
She'll take home more than a few gifts – she'll go home with advice on how to be a mommy!
After The Baby Shower...
Be sure to take lots of fun photographs during the event!
You can then make a photo book, a framed keepsake, or a collage for your friend – it's a gift she'll treasure forever!
Offer to help your friend with the thank you cards, as she'll likely have loads to do in the weeks leading up to her birth.
Baby Shower Resources