Fathers Day Ideas for 2019
Father's Day was first celebrated in 1909, over one hundred years ago.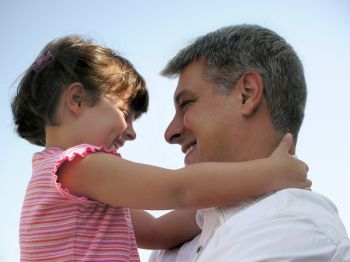 Mrs Sonora Smart Dodd, a woman whose father, William Smart, had brought her and her five brothers and sister up single handedly, wanted to make an occasion to celebrate all that her father meant to her.

The story goes that she decided to institute a "Fathers Day" after hearing a Mother's Day sermon.

The very first Father's Day was celebrated on June 19th 1910. In 1924, it won the support of US President Calvin Coolidge and Father's Day is now celebrated as a national holiday in the USA and is observed around the world.

If you're wondering what date Father's Day is this year, Father's Day 2019 is on June 16, 2019.


If you're not sure when it is, the date for Father's Day is always the 3rd Sunday of June.
Future dates are:-
2020 - June 21st
2021 - June 20th
Father's Day Gifts
You can either celebrate and honor your Dad, or some other father-figure, perhaps even your grandfather.
As well as sending a special card, usually with phrases such as "Best Dad" it's popular to buy small special gifts, such as socks, chocolate and candy, ties, clothing, golf gifts or handyman DIY tools, depending on his interests. For more gift ideas you can check out our fathers day gifts page.
Best of all, spending time with him and creating a whole bunch of new memories will be something that you will both remember and treasure.
Fathers Day Resources
Trip down Memory Lane - how about buying dad a special memento from his favorite band or artist.
Does your Dad have a favorite hobby or pastime that he would like to learn more about, like woodworking, golf or perhaps fishkeeping. There are hundreds of magazines covering all sorts of subjects, so why not purchase a magazine subscription for Father's Day. It is a gift that keeps on giving throughout the year.
Poems about Fathers are rare but we have hunted down some poems about Dads for you - you can find them at Poem4Today, maybe you might like to share these poems with your Dad, to write it in a Father's Day card.

It is our hope that this short collection of father's day poems will be just one way in which we will continue to celebrate the importance that a father has in the lives of his children. We've also found a special fathers day prayer & blessing which is perfect to read at a church service.
When spending time with your parents seems like too much effort, remember ... One day, all you'll have is the memories.