St Patrick's Day Ideas
St Patrick of Ireland is one of the world's most popular saints. Few saints are as well known or widely celebrated than Saint Patrick. In Ireland St Patrick's Day is a national and religious holiday.
Saint Patrick is credited with bringing Christianity to Ireland and he is the patron saint of Ireland.
The wearing of green on St Patick's Day reminds people of the home country. It is the perfect way to honor the culture, spirit, and history of the Emerald Isle. Ireland is sometimes known as the Emerald Isle because of all the lush green countryside that can be found there.
St Patrick's Day 2019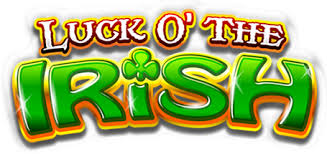 St Patrick's Day is intended as a day for spiritual renewal. As it is also a religious holiday many Irish attend mass where prayers are offered for missionaries around the world.
St Patrick's Day 2019 is on Sunday March 17th
The Legend of St Patrick
St Patrick is credited with bringing Christianity to Ireland. St Patrick was born in Scotland around 373 A.D. Patrick was therefore a British Celt and not Irish at all.
At the age of 16 he was captured by a band of pirates and sold to a chieftan in Northern Ireland. It was during this time that Patrick found God and decided to devote his life to spreading Christianity.
After six years in captivity he managed to escape and returned to his homeland where he spent many years studying and preparing for life as a missionary.
When Patrick was thirty years old he set off for Ireland where he established schools and monasteries. He believed that education and faith were closely entwined. St Patrick has also been credited with a number of miracles for example driving snakes out of Ireland, feeding starving sailors with a herd of pigs and even to bring animals and people back from the dead. These tales were probably used to help sell Christianity throughout Ireland.
St Patrick is thought to have died on March 17 hence St Patrick's Day is celebrated on March 17 every year. St Patrick was never officially canonized a saint by the Catholic church and is therefore a saint in name only.
St Patrick's Day Parades
Many cities in North America have a large Irish population and therefore St Patrick's Day is a very big celebration. Cities and towns celebrate with parades, the wearing of green, Irish music, food, and drink and activities for kids such as crafts, coloring, and games. Some pubs and restaurants serve green beer and some communities, Chicago for example, even go as far as putting green dye in their rivers and streams!
Traditional Irish Foods
One of the traditions of St Patrick's Day is when family and friends gather to enjoy an Irish feast where traditional Irish food is served. A traditional Irish breakfast would include sausage, black and white pudding, fried eggs and fried tomatoes. Other traditional Irish fare served on this day of celebration may include corn beef and cabbage, Irish soda bread, irish stew, potatoes and shepherd's pie.
Other St Patrick's Day traditions include the St Patrick's Day parade, much drinking, turning beer and waterways green, and religious services.
St Patrick's Day Symbols
Anything green - Lush green countryside of Ireland
Shamrock - Symbol of the Holy Trinity
Leprechauns
Green, orange and white flag of the Republic of Ireland
Harp - Popular musical instrument in Ireland for centuries
Pot of Gold - Luck of the Irish
Snakes and serpents as religious symbols
Tradition has it that if you don't wear green on St Patrick's Day you get pinched!!
The Shamrock
The shamrock is the national flower of Ireland. According to legend Saint Patrick used the shamrock to explain God to his followers. The shamrock has three leaves and resembles the Trinity. In God there are three divine persons - The Father, Son and Holy Spirit.
St Patrick's Day Crafts & Activities for Kids
St Patrick's Day Colouring Pages
St Patrick's Day Prayer
May the strength of God guide us.
May the power of God preserve us.
May the wisdom of God instruct us.
May the hand of God protect us.
May the way of God direct us.
May the shield of God defend us.
May the angels of God guard us.
Against the snares of the evil one.
May Christ be with us!
May Christ be before us!
Christ be over all!
May Christ be in us,
May Thy Grace, Lord
Always be ours,
This day O Lord,
and forevermore.
Amen.
May the Irish hills caress you;
May her lakes and rivers bless you;
May the luck of the Irish enfold you;
May the blessings of St Patrick behold you.
An Irish Toast
May your glass be ever full.
May the roof over your head be always strong.
And may you be in heaven half an hour before the devil knows your dead.
May your blessings outnumber the shamrocks that grow
And may trouble avoid you wherever you go.
St Paddy's Day Jokes
The doctor was puzzled "I'm sorry Mr O'Flaherty, but I can't diagnose your trouble, I think it must be the drink." "Don't worry about it Dr Cullen, I'll come back when you're sober."
St Patrick's Day Tale
On damp, cold winter days
Mum cooked delicious hearty breakfasts.
Hot barley and perfectly poached eggs
Served on soda bread.

Savoury salt pork and cabbage
Simmered slowly in a large crockpot
With choice spicy mutton
For a delectable Irish stew.

Springtime in Killarney
Arrived with arms wide open.
Emerald countryside awakened
To sweet lilts of birdsong.

We strolled through lush green meadows
Bathed in fresh morning dew
And plucked dainty shamrocks
Amid fragrant ferns and wildflowers.

Mischievous little leprechauns
Grinned their widest elfish grins.
Offered shimmering pots of gold
Full of enchantment and mystery.

Father played festive jigs and reels
On his fine fiddle.
We kicked up our heels and frolicked
Celebrating St. Patrick's Day

~ Laura Ewing
St Patrick's Day Resources:
Free printable coloring pages for St Patrick's Day - Coloring and Craft Ideas
St Patrick's Day Decorations - Pick up some great St Patrick's Day decorations, leprechaun costumes and hats, St Patrick's Day party favors and more!