The best things in life are the people you love, the places you've seen, and the memories you've made along the way.
Life's special moments bring joy, celebrate these memorable occasions with party and gift ideas for birthdays, holidays, weddings, and showers.
Life Is Special
Life is very special
For those with eyes to see,
The beauty that surrounds them
in their friends and family.
This treasure can't be measured,
It makes one rich beyond compare,
Crowning life with dignity,
For love and trust are gifts so rare.

~ Sylvia Fraser
Be mindful of your moments. There is meaning and purpose to everything that happens to you. Seek the lessons and you will move on!
If you're looking for ideas for celebrating, commiserating or you just want to get a few friends and family together, you'll find plenty of inspiration at specialmomentshome.
Life is made up of special moments which make it worth living...
There are many cherished moments that are missed due to the stress and fast pace of daily living...
We must slow down and remember how precious it is to be alive and to love...
The best things in life are the people you love, the places you've seen, and the memories you've made along the way.
Collect moments not things! Take time to cherish these special moments.
Have you read our blog yet? You'll find inspirational life quotes, poems and sayings to keep you motivated. Come check it out!
Never Regret
a day in your life:
good days give happiness,
bad days give experience,
worst days give lessons,
and best days give memories
Life is Short
Life is short, live it.
Love is rare, grab it.
Anger is bad, dump it.
Fear is awful, face it.
Memories are sweet
Cherish them...
If You Think Positively
Sound Becomes Music
Movement Becomes Dance,
Smile Becomes Laughter,
Mind Becomes Meditation
And Life Becomes A Celebration.......
Four Things You Can Never Get Back
The stone after it's thrown.
The word after it's said.
The moment after it's missed.
The time after it's gone.
Have you ever had a memory that sneaks out of your eye and rolls down your cheek?
Thanksgiving USA
Thanksgiving is all about celebrating family and being grateful for everything you have in life.
American Thanksgiving falls on the fourth Thursday in November. This year Thanksgiving is Thursday November 28th 2019.
Click on our link to find more ideas on how to celebrate your Thanksgiving.
You can find lots of Thanksgiving poems or prayers to read at your table to remind your family to be thankful for all that they have.
Party Ideas, Plan a Party

Marking milestones in our lives, such as birthdays, anniversaries, graduation, retirement and even New Year can create wonderful memories and special times together.
Often we enjoy a party as a way of celebrating and to help us remember the special moment - find tips for online shopping, cake decorating and party games and other ideas.
Tips on planning those big milestones such as a 40th birthday, golden(50th)wedding anniversary, or first teenage party - who to invite, menu suggestions, party games and gift ideas.
Stuck with planning the office party this year? Tips on planning a really successful and memorable celebration together.
Organize A Party
Celebrate life's special moments by organizing a party.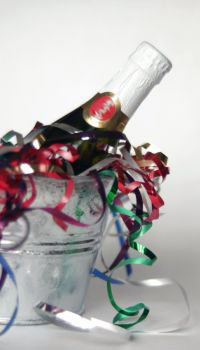 Here you will find plenty of tips and party ideas as well as a checklist for organizing the ultimate party. Create beautiful memories for your family and friends.
Wondering what gift to give that special person in your life? Discover dozens of creative gift ideas from inexpensive, homemade gifts to suggestions for creating luxurious or unique presents, save yourself the headache of hours of shopping.
Christening & Baptism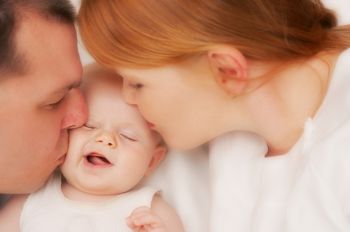 There's something everyone loves about a newborn baby - it somehow seems to give us hope and joy for the future.
Children can bring real joy to their parents, family & friends.
Welcoming them with gifts, celebrating christenings and even pre-birth baby showers have become firm and enjoyable traditions for the mother-to-be.
Happy Holidays

Traditional holidays such as Thanksgiving, Christmas, Cinco de Mayo and Easter can become times of stress or even anxiety, with too high expectations and too little time.
Find tips and stress-reducing suggestions for holiday food and dinner menus, lists to help make it through with a little of your sanity intact and stuff to keep the kids busy.
Free or cheap creative craft and decoration tips, made from items you already have around the home, to keep the children happy and entertained.
Love & Romance
From Valentines Day, to your special Wedding Day, love is sung about, probably more than any other single subject.
Discover unusual, romantic ideas for a special date, unique ways to create and enhance that special wedding day or just a way to surprise your Valentine with a proposal or evening filled with romance.
Tips on finding great wedding favors as well as fun games for the bride-to-be's wedding shower.
Funeral & Memorial Service, Sad Times
When someone you love becomes a memory... The memory becomes a treasure.
Goodbyes can bring tears, turn sad times into a beautiful funeral or memorial service to remember someone you have loved and lost.
Remembering those that we have lost is important - whether it's giving them a memorable funeral, or paying tribute in a meaningful way. You can find help on how to write and deliver a heartfelt eulogy as well as memorial poems that can be included in the service.
Find comfort in a new addition to funeral poems, The Garden That I Love by F.L. Henderson
Gift Ideas for that Special Person
Stuck for ideas for a gift for a special person in your life, your boyfriend, girlfriend, wife or husband? Create your own gift basket themed just for her, or find him unique, memorable and unusual gifts for men.
Life's Special Moments Quotes
Life is filled with moments. You can give in to them or you can live in them. Live the moment.
Sometimes you will not know the value of a moment until it becomes a memory. ~ Dr Seuss
A Special moment may last but a second... Yet the memory can live on Eternal
Collect memories, not things. Treasure time together. Value love. Encourage yourself. Be grateful.
It is in the silent moments we find our inner strength. Be still... and find peace.
Don't ever save anything for a special occasion. Being ALIVE is the special occasion.
Special Moments are always remembered
Some beautiful moments just last a few seconds but in your memories they will live forever.
May you take some special moments for yourself today and rejuvinate. ~ Mimi Luk
Life has many unpredictable moments, many paths, and memorable times. So enjoy the surprises, explore new paths, and cherish the memories.
Although the days are busy and the workload is always growing, there are still those special moments when someone says or does something and you know you've made a difference in someone's life. ~ Diane McKenty
If only there could be an invention that bottled up a memory, like scent. And it never faded, and it never got stale. And then, when one wanted it, the bottle could be uncorked, and it would be like living the moment all over again. ~ Daphne du Maurier, Rebecca
Nothing happens in life by accident. Nothing occurs by chance. Nothing takes place without producing the opportunity for real and lasting benefit to you. The perfection of every moment may not be apparent to you, yet that will make the moment no less perfect. ~ Neale Donald Walsch
What Christmas Is All About
Spirit of Christmas
Choices
Grief
How To Talk
Truth Inside of You
Blessed
Integrity
Live For Today
Count Your Blessings
Special Moments Resources
Each section also has a "recommended resources" section where you can find further tips and suggestions - either on the internet, in books or elsewhere.
You'll also find party and celebration tips as well as our card & gift ideas and suggestions for each occasion - ranging from the inexpensive to the outrageously expensive, from unusual to unique, and from homemade to online store bought.
Valentines Day Ideas - Romantic Ideas for Valentines Day

Romantic Ideas and Gifts - Romantic Ideas and Gifts

Romantic Love Ideas - Romantic Dates, Gifts and Proposals

Wedding Poems - Express your feelings with a poem at your wedding.

Poems for Mothers Day& Fathers Day - Express your love for your mother or father with a poem.

Christmas Poems & Readings - A Festive Collection

Christmas Jokes for the Festive Season - Enjoy a few laughs and get into the Christmas spirit

Dresses, Dresses, and more Dresses - Special Occasion Dresses, Fashion Tips & Style Advice for Your Prom, Party or Special Occasion

Inspirational and Motivational Quotations - View Quotation Reference quotes, an extensive collection of motivational and inspirational quotes for that special message ... for a person you appreciate ... or on a special occasion.
Stop worrying about the past. Stop thinking about the future. Just live in the moment and be happy.